When we look at a company with a small window of time, we can often glimpse a product development, a brand planning event, a strategy launch, or even just some cosmetic adjustments for a project. When you stretch the time span, the face of a company will become clearer and clearer in front of you, and you will find that strategy, branding and design are a trinity, or just one and the same thing.
Address:n
Time:2021/06/15~2021/06/30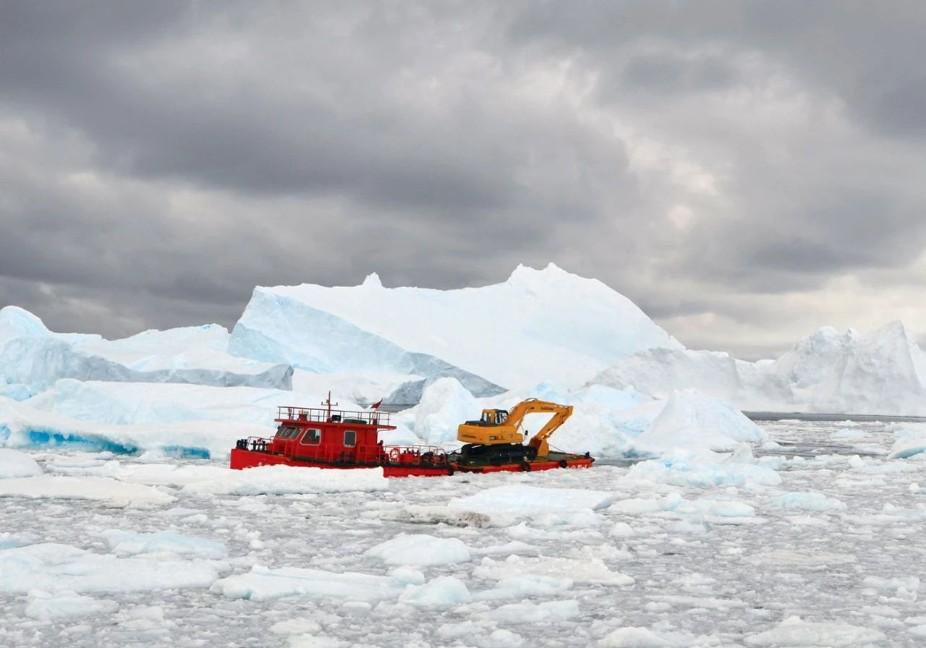 What are these three aspects? It may be useful to show you the following (for the sake of brevity, not everything is covered).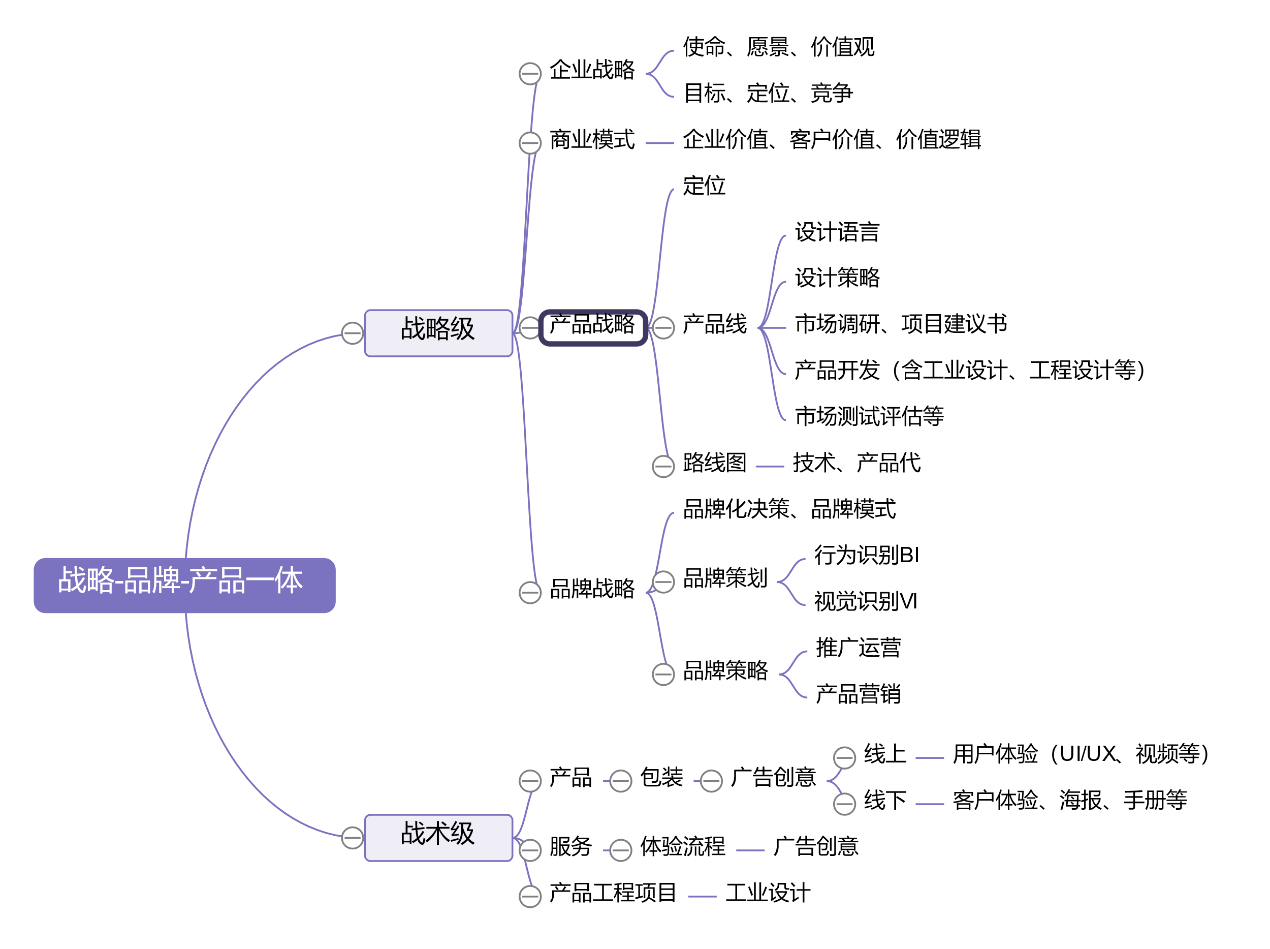 There will be many aspects in the strategic level of the enterprise, but the survival of the enterprise is, in the end, to achieve survival and development with products or services in exchange for users' purchase. In this sense, under the guidance of mission, vision and values, the product (/service) strategy is the most important, and other strategic aspects are to promote or assist the realization of the product strategy.
This mind map alone is not easy to have a sense of understanding, let us correspond to the development of LiuGong and this map, may have reference value for you:
A closer look is
① Mission: Dedicated to providing customers with superior construction machinery products and services.
② Vision: To become a world-class enterprise in the construction machinery industry. (The initial stage of internationalization strategy 2005)
③ Visual Identity System: A brand new, global-oriented visual identity system was designed (cost 5 million).
④ Three-step strategy of internationalization process: learning from giants, walking with giants and competing with giants (from 2010) Constantly launching new products is the key for LiuGong to adhere to its internationalization strategy.
⑤ Product lines: 15-loaders, excavators, road rollers, graders, bulldozers, etc.
⑥ Roadmap of strategic cycle in 2010: product and technology leading strategy as the basis for LiuGong brand overseas development; overseas manufacturing business and cross-border mergers and acquisitions in four major overseas second home markets: Asia Pacific, India, Eastern Europe and Latin America.
(7) Industrial design of the fourth generation H series loader and the fifth generation E series excavator: streamlined appearance, novel shape, and new family style. (At the end of 2013, the highest level of LiuGong at that time)
⑧ Brand strategy: unified brand, key messages, and visual identity. (Early 2014)
⑨ Brand symbols (key messages): control, simple and easy to use, extreme work, best full range of equipment in the industry
⑩ Advertising creative: extreme working conditions, tough equipment.
⑪ Marketing communication: CCTV "China Brand Story", Qinghai-Tibet Plateau report, etc.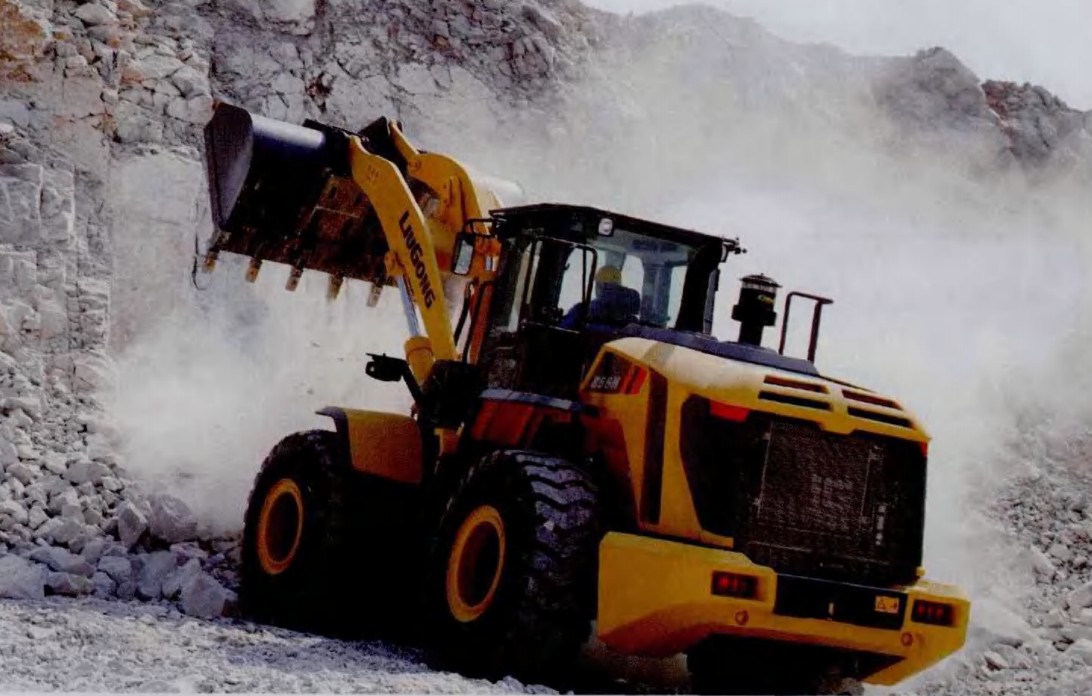 Fourth generation H series loader
(2013, Source: Construction Machinery & Maintenance)

Industrial design and ergonomics of the fourth generation H series loader
(2013, Source: Construction Machinery and Maintenance)
The cab of H series loader has been improved in different degrees from appearance, painting to comfort, and the whole machine has a very harmonious appearance curve. The cab roof has been changed from the previous diamond-angle type to a rounded curve, and the wraparound hand guard steel frame has been added, so that the cab can be inspected and maintained in all aspects more safely and worry-free. The cab of this loader is more spacious and comfortable to operate, and the seat of the H series loader has a high-back seat, which is comfortable to sit on, and the seat can be moved with the armrest box, which will facilitate the driver to find the right working position. The cab adopts a warp switch with higher protection level and better operating feel, and the switch is arranged in a comfortable area, which makes the operation lighter and more convenient.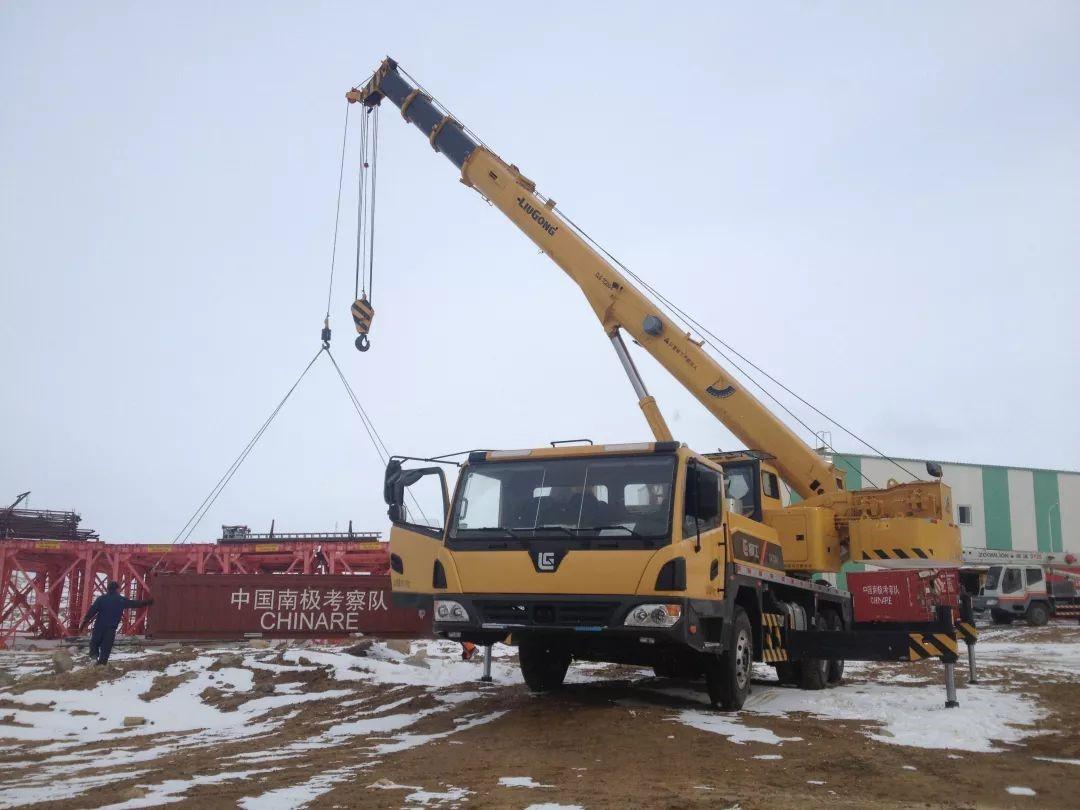 LiuGong Antarctic Case Marketing
(Source: Sohu.com)
LiuGong in "China Brand Story
(Source: Sohu.com)
The most striking part of the "LiuGong 2020" strategy is the three comprehensive strategies, namely "comprehensive internationalization, comprehensive solutions and comprehensive intelligence". In 2020, LiuGong's revenue will exceed 26 billion, up 16% year-on-year. The sales volume of overseas business outperformed the industry by 25 percentage points, and the products were sold to more than 170 countries and regions. Such an achievement is not easy, from which we can also see that its strategy, brand and product trinity is very successful.